Sureway Cultural Services provide:
* Poetry Alive Workshops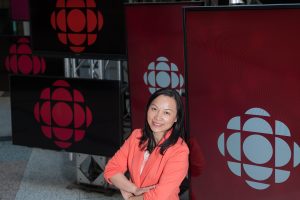 * Poets in the Schools
*  Poetry Tours /Public Speaking
* Cultural Event Organizing
* Translations (Chinese/English)
* Editing / Book Publishing / Reviewing
Poets in the Schools
Poets in the Schools are funded by the Ontario Arts Council. Schools can book Anna for Poetry Alive and fax the application form through the League of Canadian Poets. Here is the link of the LCP: http://poets.ca/programs-2/reading-programs/poets-in-the-schools/
Poetry Tours/Public Speaking
Anna has been on poetry tours in China, USA and Canada. She brings poetry with music/computer arts to the public. To book her readings please check her events list and contact her.
Poetry Alive: Poetry Workshops  with Computer Arts
Poetry Alive is designed to be fun, educational and appropriate for all ages. For each session, Anna selects various interesting poems that reflect daily life and connect to Nature. Through introducing different types of poetry (haiku, concrete poems, free verse, sonnets, found poetry etc), Anna displays how words, thoughts and images may be connected and developed. By combining computer arts and live audience participation, Anna demonstrates how a simple scene can generate a profound poem. This enlightening program explores the world of imagination and creates a joyful experience in words. Each time Anna adjusts her program to fit the needs of different audiences with various writing exercises.
Cultural Event Organizing
Anna has organized many dynamic events including National Poetry Month celebrations and Special Tributes to P.K. Page, Dorothy Livesay, Milton Acorn, Raymond Souster etc.
Translations (Chinese/English)
Anna has translated more than 40 poets' works including Governor General award winners (P.K.Page, Milton Acorn, George Elliott Clarke, Richard Greene), renowned late USA poet C.D.Wright and various Chinese poets.
Editing/Publishing /Reviewing
To request readings, workshops and/or the above-mentioned services, please contact:  [email protected]