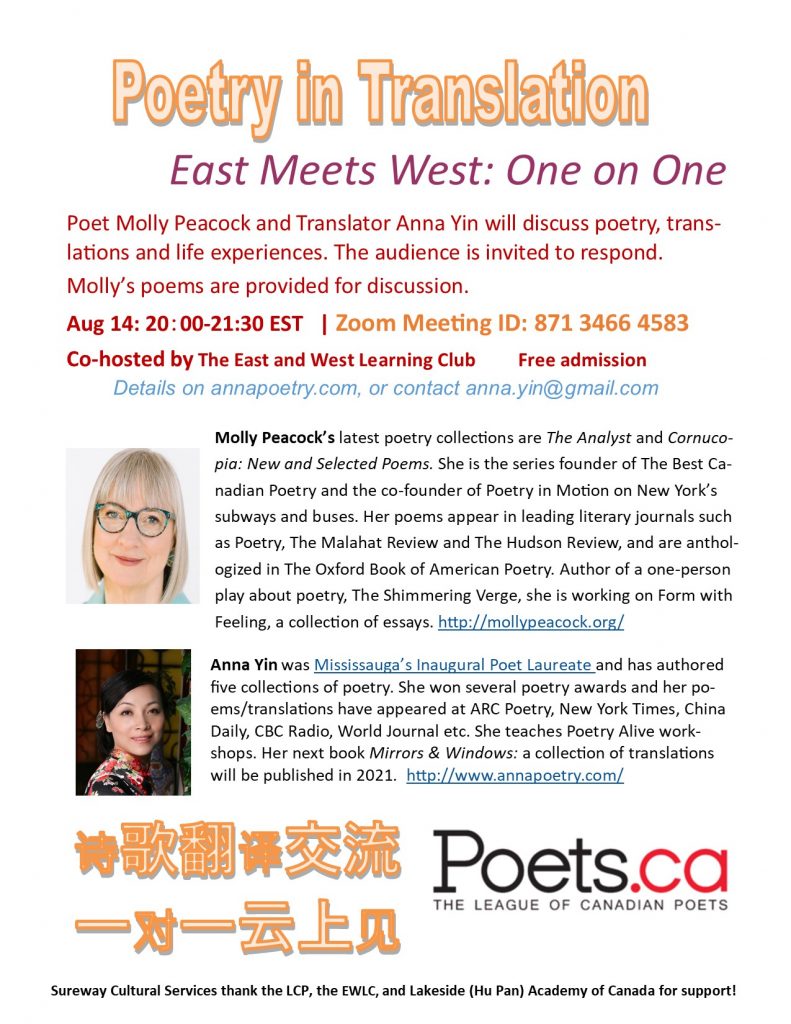 Molly Peacock and Anna Yin discussed poetry, translations and life experiences. They also shared thoughts about events and workshops they have participated in and discuss the challenge of various poetic forms and the difficulties of translation.

Molly's three poems have been posted on the discussion area on coviews.com.  
Here are the video and slides for the event.