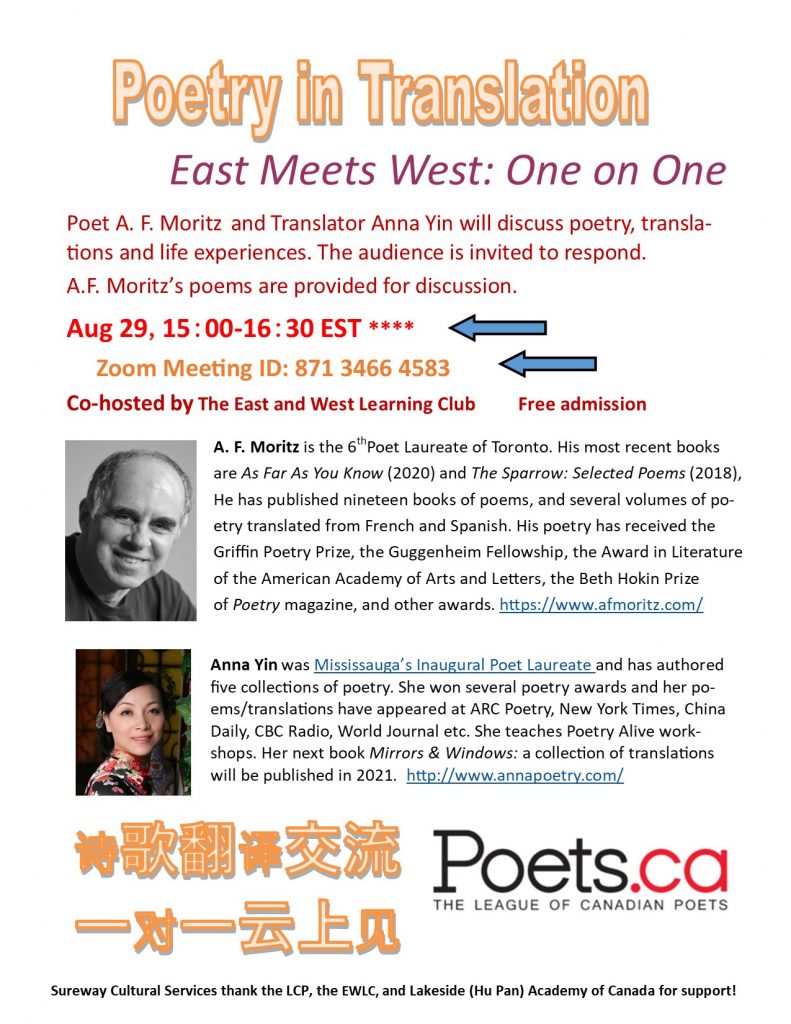 A.F. Moritz and Anna Yin will discuss poetry, translations and life experiences. They will also talk about how other poets' work has inspired their own writing. They will explore how poetry help them refresh their memories, share mutual experiences and help them grow.
After our first session's success, A.F. Moritz's poems and Anna Yin's responses have been provided for discussions on coviews or click this page.
Also thank East West Learning club.