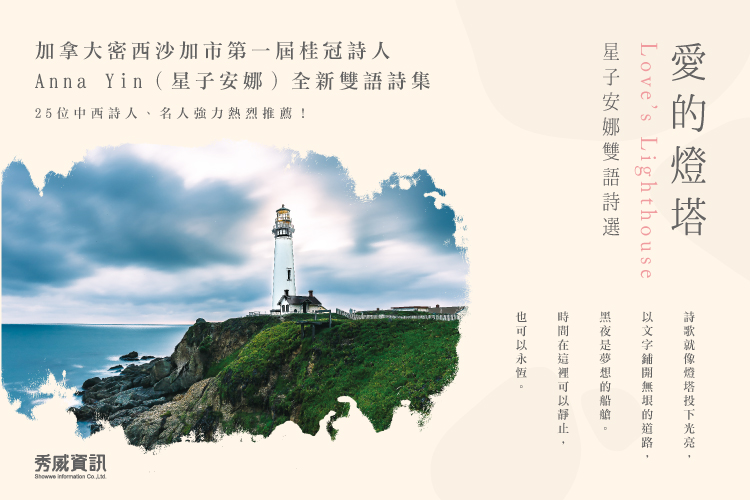 Yin is endlessly perspicacious, endlessly compelling… She brings to Canadian poetry a sense of classicism and aestheticism and minimalism, all nicely mixed up with sensuality.
—George Elliott Clarke, 7th Parliamentary Poet Laureate of Canada
Anna Yin's poems give us beauty in all its delicacy and its strength—a full glowing presence that sometimes, mysteriously, is just a fleeting hint, a dance of shadows….This is an original poet following her intuition ever deeper into the secrets of emotion and reality.
—A. F. Moritz, 6th Toronto Poet Laureate, 2009 Griffin Poetry Prize Winner.