We are glad to receive some fine submissions and the following have been selected to showcase. Congratulations to Pratap Reddy, Serina Lewis & Ding Rui. Here are poems/photos of Pratap Reddy and Serina Lewis with our small gifts: Denver Quarterly 2023. Thank you all for participation.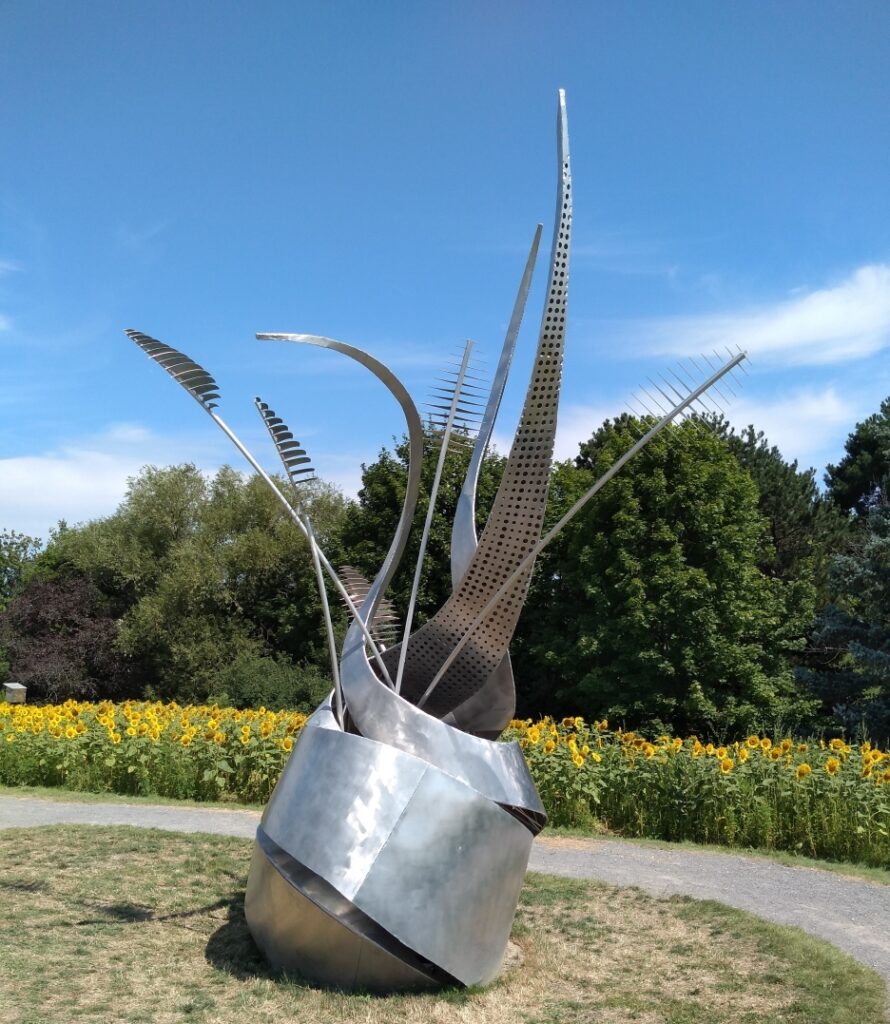 'The Light Within' created by Ryan Longo
Photo & Poem by Pratap Reddy
In the Field of Sunshine
In the vibrant city of Mississauga,
where Lakeshore and Hydro roads meet,
our eyes feast on endless fields of sunshine.
Hosts of radiant sunflowers
by tracking the Sun's path in the sky
have assumed its glorious hue.
Amidst the sea of burnished gold,
Arises a structure cast from steel,
'The Light Within' is its catchy name.
Soaring heavenward, gravity defying,
A spire that aspires to inspire us all,
to break free from that which pins us down.

But shaking their heads, the flowers ask:
What's in Elysium that's not found here?
Why disdain the earth which gave you birth?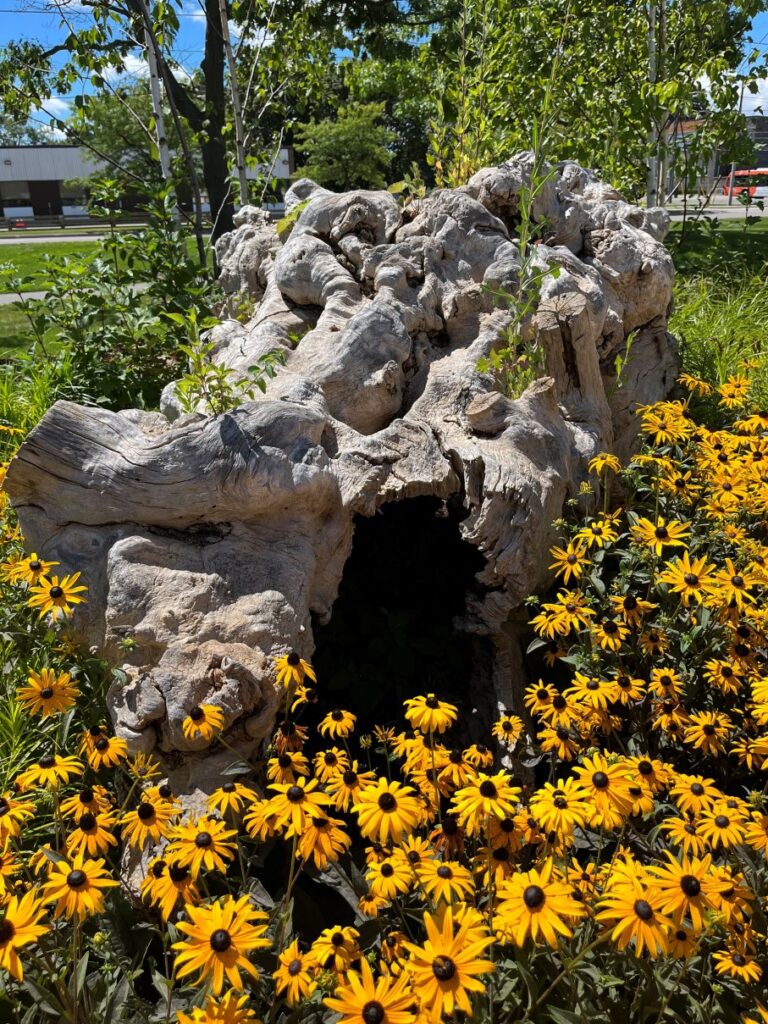 An ancient maple remnant
births greenery within
golden blooms around.

Gnarled limb a witness to
survival and strength
resilience and restoration.

Carbon transforms into diamonds
in our expanding city
where public can view creativity.

Look around for these Kohinoors.

Photo & Poem ©Serina Lewis 2023
Location: Lakeview Village, Mississauga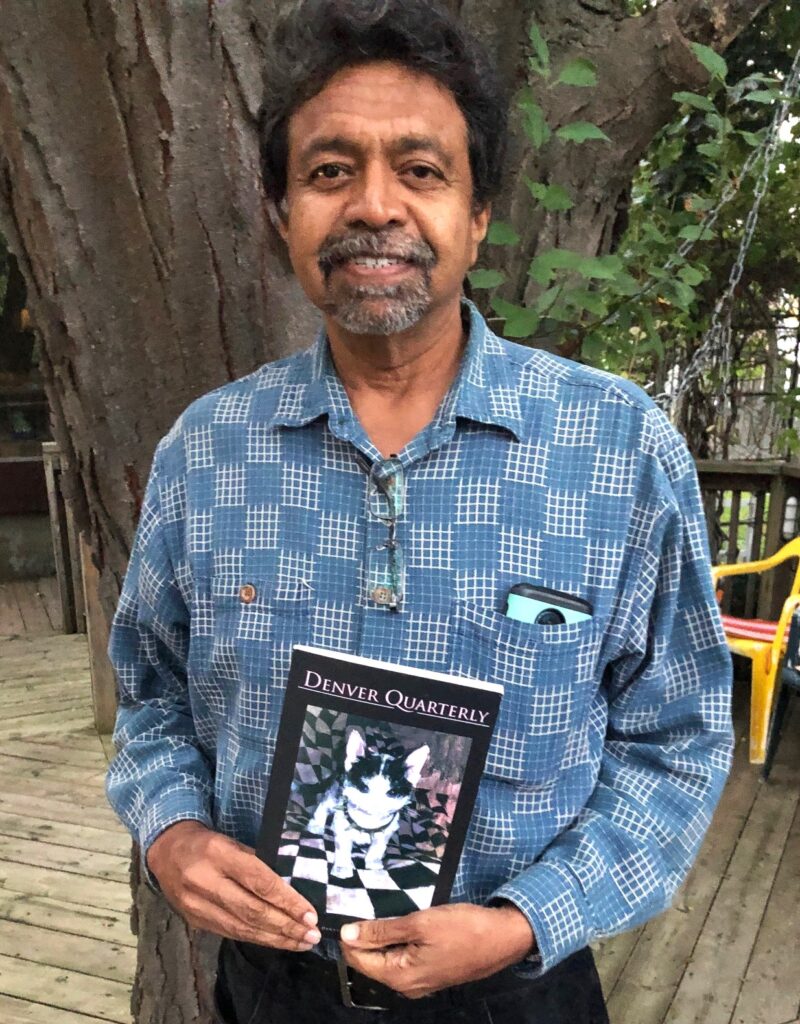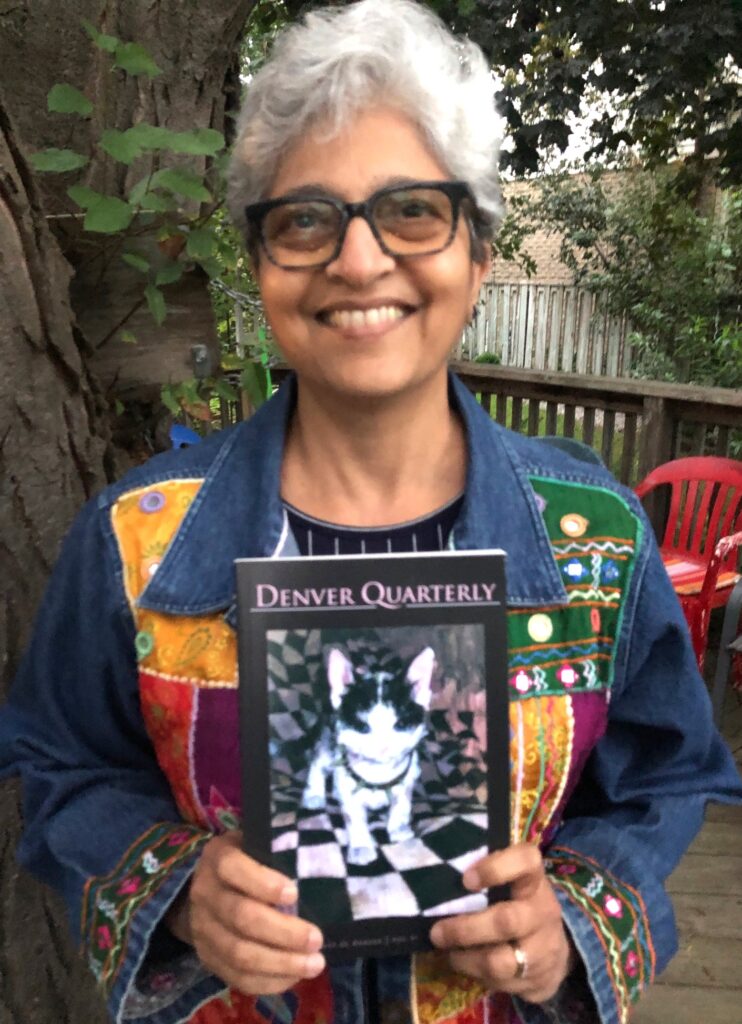 Alive

Are you small mirrors in the sky
or shiny eyes in the air?
The sunlight tricks me with breezes
Turing and turning, you won't answer…
The white clouds float aside

I fear to come by on a rainy day
when storms form above
I might catch your teardrops
as the moon moves into shadows

So I stand below and send my wish-
Remember the sunflowers close by
one day when they drop their head
some seeds return to the earth
others are lost in the winds
but we all live in this moment
alive, alive, alive

—Check the poem in Chinese and English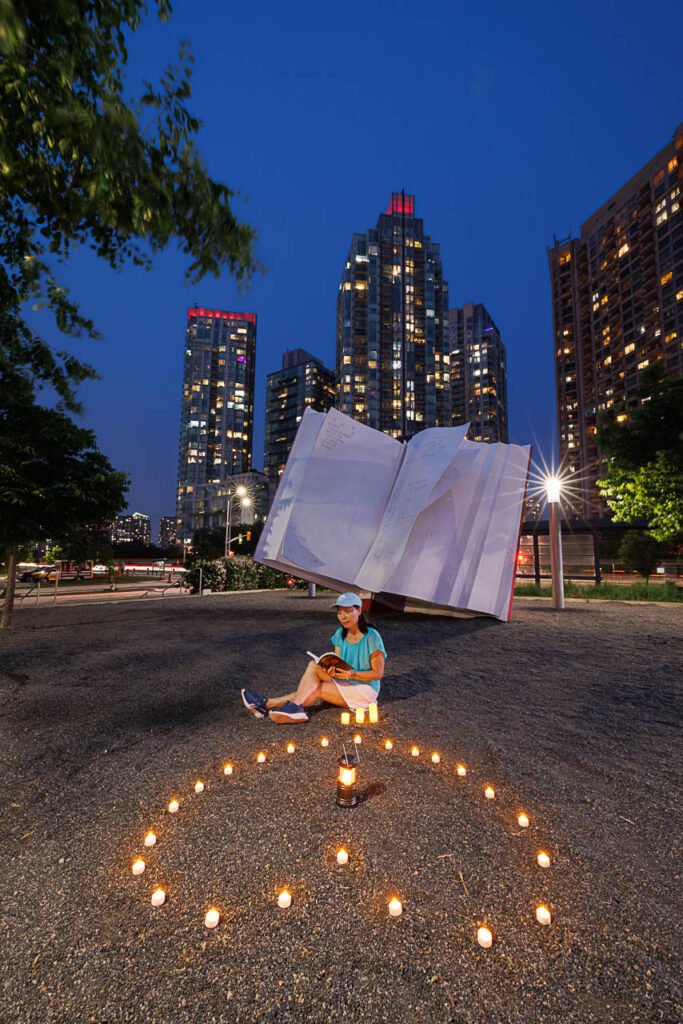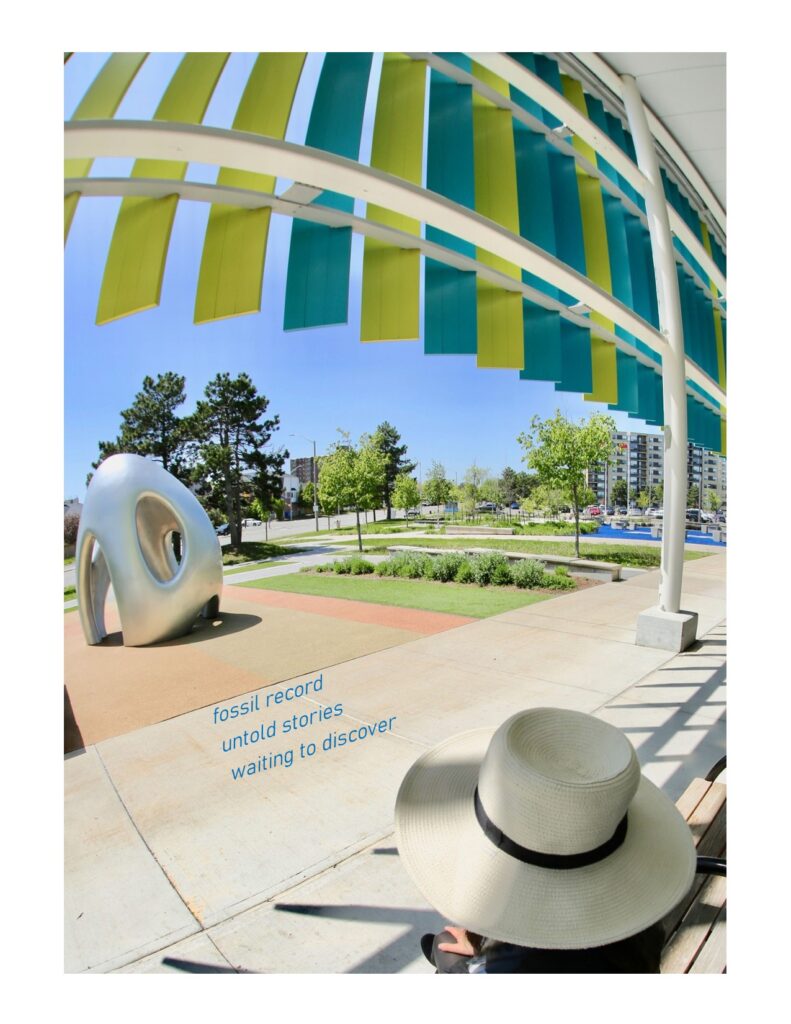 summer night
turning the book's pages
the heart candlelight glows
time passing
whose life in shadows?
a torn hat by the fossil
Check More from the Team…. III Back to the introduction of the project