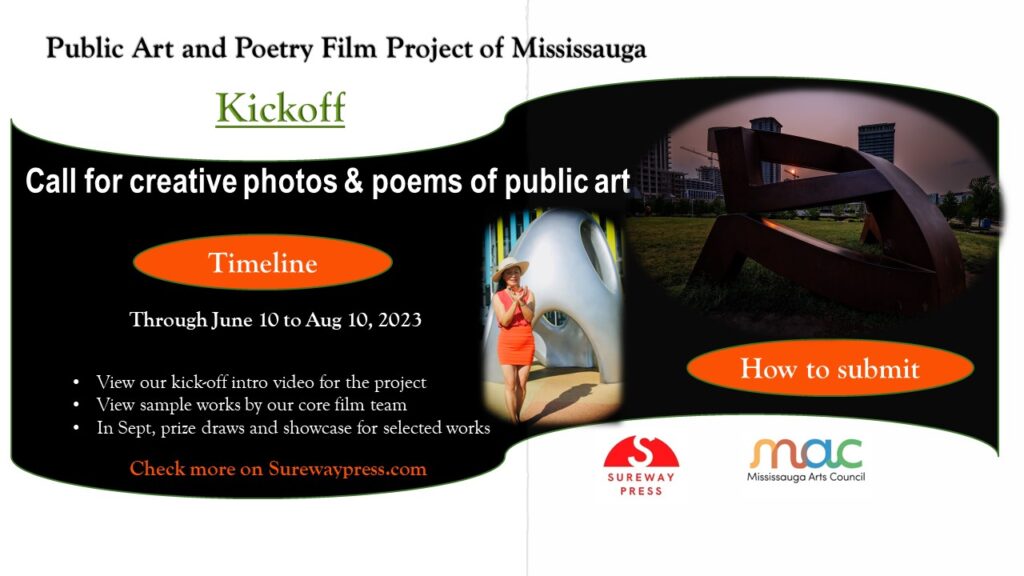 Mississauga is home to Indigenous peoples and diverse ethnic groups. Public art is vital to connect communities and showcase cultural identities. When I was Mississauga's inaugural poet laureate, I envisioned a project that would link poetry and public art in a collaborative film. In March 2023, I wrote a poem "Reflecting on Public Art in Mississauga" inspired by this idea and submitted it with my film project, together these won MAC's 2023 spring Matchmaker MicroGrant.
Now we are ready to begin our project and plan to finish a film based on it in Oct, 2023. We would like to invite you to participate in our upcoming film-making activities. Click the link to read the poem!
There are several ways to support us: submit your creative photos or poems, or be our sponsors or directly participate! Thank our sponsors: MAC, AGM, WUC, Triple J Canada, Kaideed Education etc for making the project to take form!