Thank the chief editor Yafang Shi publishing the following on Lovingsister website (贴心姐妹网) on Oct 16, 2022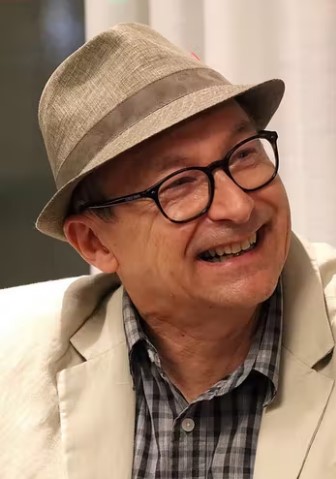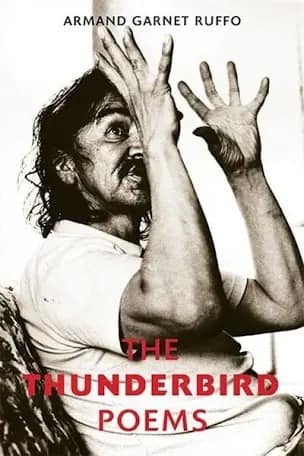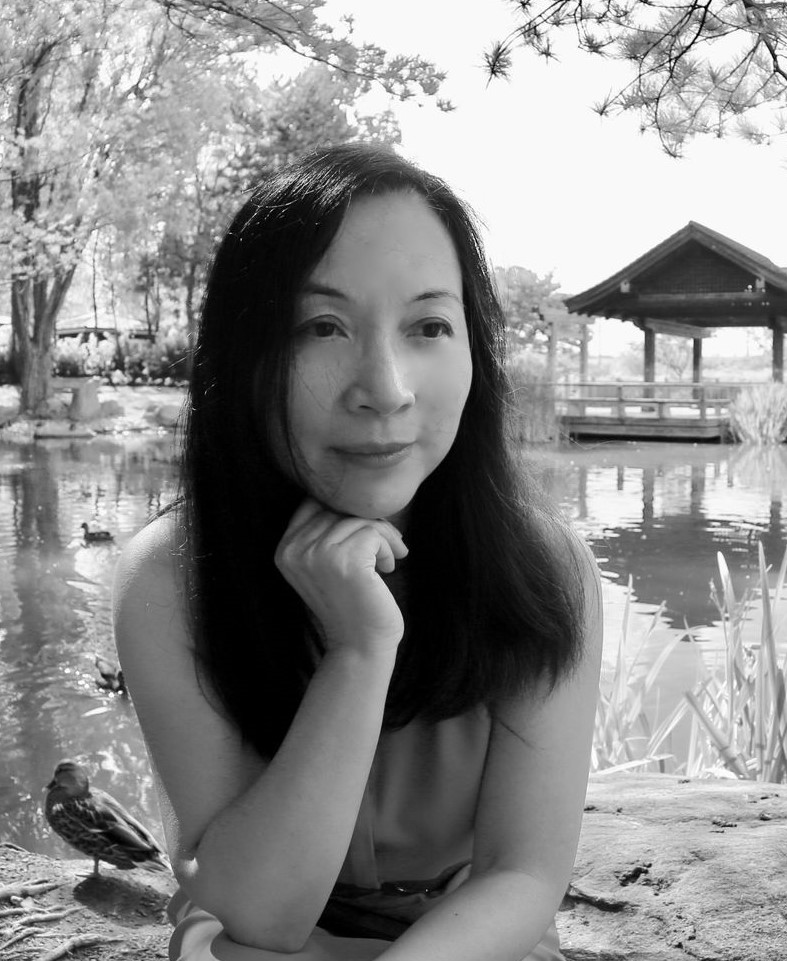 In one of Morrisseau's few political paintings, he emphasizes that the treaties between the first nations and the euro-canadians have not been honoured, He connects this disregard by the dominant culture to the treatment of the land.
The Land (Land Rights), 1976
by Armand Garnet Ruffo
This painting he doesn't whip up for money:
It's the furthest thing from his mind.
Something else
is going on here.
He begins by separating the canvas
into two spaces. Two paths
much like a wampum belt.
One side blue for ocean.
One side red for sunset.
One side for Indian.
One side for Whiteman.
On the Indian side, a man, the older generation,
sits with a howling baby on his lap.
A talking beaver balanced on his head like a totem.
Below his feet birds and fish support him.
The whole natural world inside him.
Behind him, the faces of the ancestors
facing backwards to the treaties.
Look at them, the man is saying, Look at this,
but his words do not cross the divide
and go unheard.
The child strikes out toward two white-faced Canadians
startled by the cries curling from his mouth,
by his fist nearly the size of his head
punching through to their side.
The animals too protest the destruction
the settlers have brought with them.
Together they are saying when the earth dies
we all die. It is something
the artist wants you to see. Clearly,
like a glass of drinking water.
在莫里索为数不多的政治画作中,他强调原住民和欧裔加拿大人之间的条约没有得到遵守。他把主导文化的这种漠视与土地的处理联系起来。
土地(土地权),1976年
by Armand Garnet Ruffo, trans by Anna Yin
这幅画他不是为钱而画。
他脑海里最不关心的是钱。
其他事情
在这里发生。
一开始他就把画布分开
成两个空间。两条路径
很像一条旺普姆束带。
一边是蓝色的海洋。
一边是红色的夕阳。
一边是印第安人。
一边是白种人。
在印第安人这边,一个男性,长者,
一个嚎哭的婴儿坐在他腿上,
一只会说话的海狸像图腾样平衡在他头上,
鸟和鱼支撑在他脚下。
他体内包容一个自然界。
他身后,祖先们的面孔
背面朝向条约。
看看他们,这个人在说,看看这个,
但他的话未能越过鸿沟
因而无人听到。
小孩向两个白脸的加拿大人出击
他们被他嘴里的叫喊声吓住了,
被他几乎和头一样大的
击穿到了他们这边的拳头吓住了。
动物们也抗议着这些定居者
带来的破坏。
他们一起说,地球亡时
我们都会死。这是
作为艺术家的他需要你看到的—很明显,
就像一杯透明的饮用水。
 
The poem is from The Thunderbird Poems by Armand Garnet Ruffo (Harbour Publishing 2015)
Paining: Norval Morrisseau, The Land (Land Rights), 1976. (Link)
Armand Garnet Ruffo is recognized as a major contributor to both contemporary Indigenous literature and Indigenous literary scholarship in Canada. His publications include Grey Owl: The Mystery of Archie Belaney (1996/ 2021); Norval Morrisseau: Man Changing Into Thunderbird (2014), The Thunderbird Poems (2015) and Treaty# (2019). A two-time finalist for Governor General's Literary Awards, he is the recipient of numerous awards. In 2017, he was awarded the inaugural Mayor's Arts Award from the City of Kingston, and in 2020, he was awarded the Latner Writers' Trust Poetry Prize. He is currently the Queen's National Scholar in Indigenous Literatures at Queen's University in Kingston, Ontario.
Armand Garnet Ruffo是加拿大当代土著文学和土著文学学术的主要贡献者。著有《灰猫头鹰:阿奇-贝莱尼之谜》(1996/ 2021)《诺瓦尔-莫里索:人变雷霆鸟》 (2014), 《雷霆鸟诗集》 (2015) and 《条约#系列》 (2019)。两次入围总督文学奖,他荣获许多奖项, 包括2017年金斯顿市的首届市长艺术奖,2020年拉特纳作家信托诗歌奖。他目前是加拿大皇后大学的土著文学国家学者。
Anna Yin was Mississauga's Inaugural Poet Laureate (2015-17) and has authored five poetry collections and one collection of translations: Mirrors and Windows (Guernica Editions 2021). Anna won the 2005 Ted Plantos Memorial Award, two MARTYs, two scholarships from USA and grants from Ontario Arts Council and Canadian Arts Council. Her poems/translations have appeared at Queen's Quarterly, ARC Poetry, New York Times, China Daily, CBC Radio, Literary Review of Canada etc. She has designed and instructed Poetry Alive with multimedia since 2011. She read on Parliament Hill, at Austin International Poetry Festival, Edmonton Poetry Festival and universities in China, Canada and USA etc.
星子安娜 Anna Yin加拿大密西沙加市第一屆桂冠诗人(2015-2017)获2005 年安大略省詩人協會詩歌奖,2010/2014 密市文学奖,2013 CPAC专业成就奖以及2016/2017美国诗歌大会奖学金和安省艺术项目奖等。著有四本英文诗集以及《爱的灯塔》双语诗选和《Mirrors and Windows/镜子与窗户》东西诗翻译诗集。安娜诗歌以及翻译发表在多个国际刊物,也被加拿大国家诗歌月和全国公交巡展诗歌以及大学选用。安娜多次在国际诗歌节表演和講授诗歌,承任诗歌评委和策划人。