Thank Mark Ulyseas for the excellent design and production and for advancing the date of publication. Thank Emma Barone for the great artwork. It is perfect to celebrate the new year in both cultures with Anna Yin's special English-Chinese Edition. Congratulations to all poets! Here is Anna's short poem for the artwork and the edition: The New Coming
In the deep forest
among luminating light and shadow
the water rabbit rises with red long ears
listening to heavens' songs
迎新
在森林深处
在发光的光与影之间
水兔竖起红色的长耳朵
聆听天籁之音
Click the images to check more.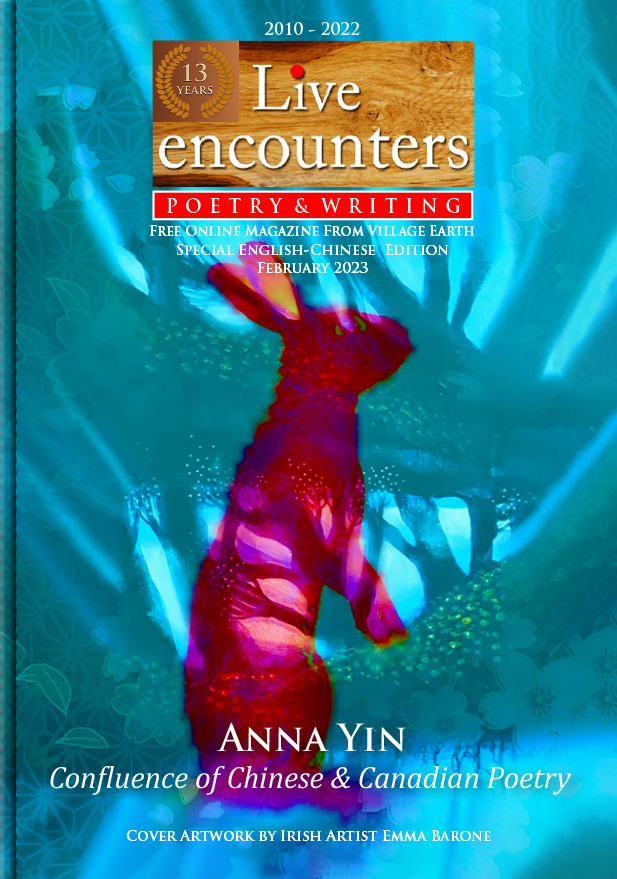 Anna will share the edition on Jan 11 zoom meeting for a Chinese group and the newsletter of League of Canadian Poets!