Don Gutteridge is a Canadian author of 70 books: fiction, poetry and scholarly works, one of his poetry books was a finalist for Governor General's Literary Awards in 1973. He taught at Western University in the Department of English Methods. He is now professor emeritus and lives in London, Ontario.

唐·古特里奇是加拿大作家,出版了70本书:小说、诗歌和学术作品,诗集1973年曾入围加拿大总督文学奖。唐·古特里奇在西安大略大学英语方法系任教多年。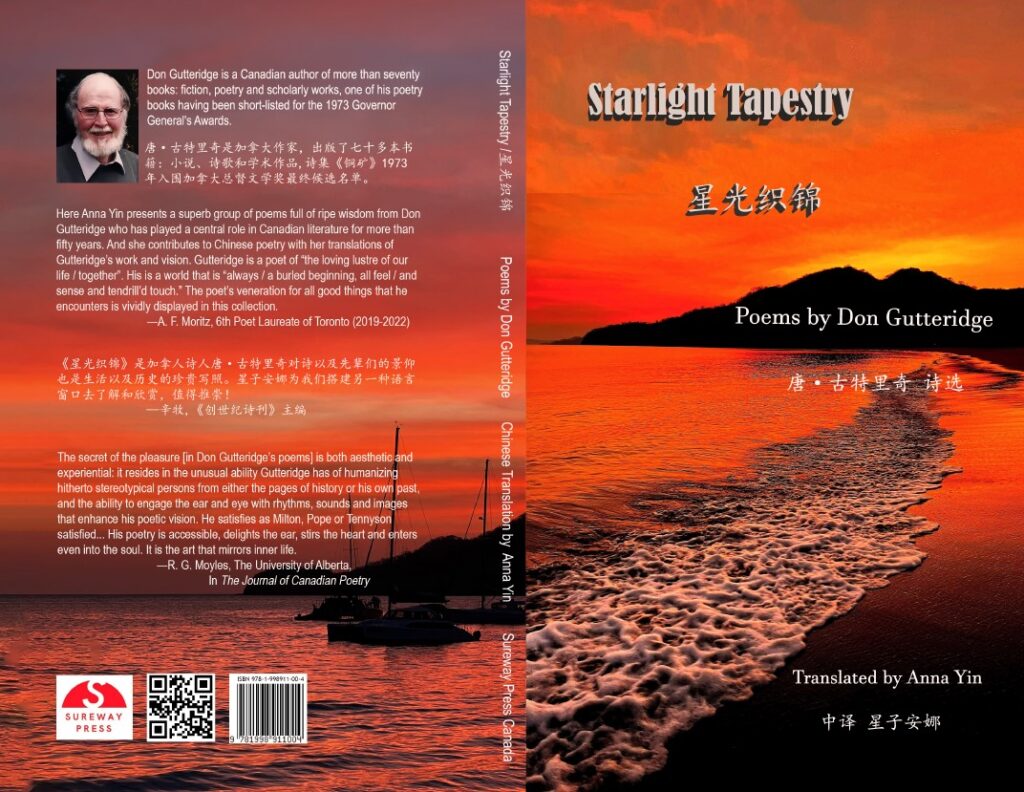 Don's poetry collection with Anna Yin's Chinese translation will soon be published by Sureway Press. Congratulations! Thanks Albert Moritz 牧辛 & R. G. Moyles for blurbs!
More poems by Don with Anna Yin's translations are in Epoch Poetry Quarterly, New World Poetry etc. We will showcase more. Stay tuned!