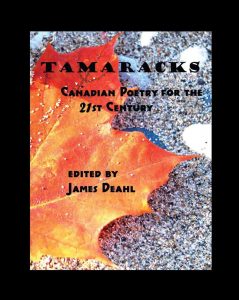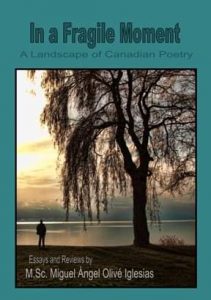 On Tuesday, April 21st, there was to be a poetry reading at the Annette Public Library.  It would have featured eight poets from both Tamaracks, published by Lummox Press, as well as In A Fragile Moment, released by Hidden Brook Press.
COVID19 cancelled the reading. However, poetry is indomitable.
We have brought the event to you in another format.  Please enjoy this collaboration, and celebrate National Poetry Month!
Eight Poets Reading as following: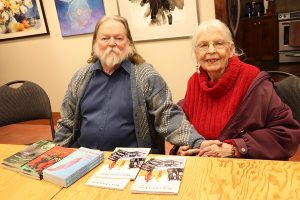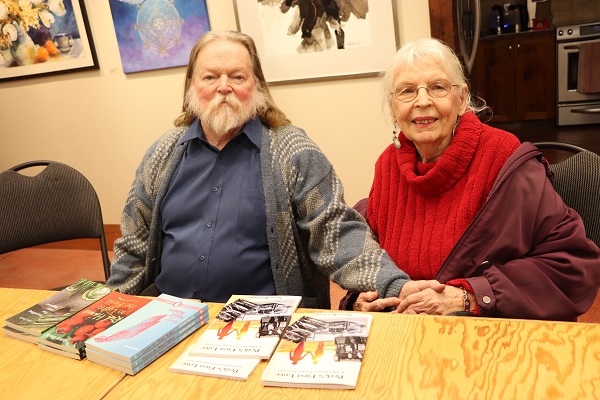 James Deahl is the author of twenty-eight literary titles, the three most recent being: Travelling The Lost Highway, Red Haws To Light The Field, and To Be With A Woman. A cycle of his poems is the focus of the U.S. television documentary Under the Watchful Eye. He lives in Sarnia, Ontario, with the writer Norma West Linder.
Norma West Linder is the author of seven novels, fifteen poetry collections, two children's books, a collection of short stories, a play, a memoir, and a biography of Ontario Lt. Governor Pauline McGibbon. Her selected poetry, Adder's-tongues, was published by Aeolis House in 2012. She is the mother of two daughters and a son. Linder lives in Sarnia.
A literary editor and publisher, Allan Briesmaster is the author of eight full-length books of poetry and eight shorter books. He has given readings and hosted poetry events at venues across Canada. His newest book, The Long Bond: Selected and New Poems, was published last fall by Guernica Editions.
Bruce Meyer is author of editor of 63 books of poetry, short fiction, flash fiction, and non-fiction. His most recent collection of poems is McLuhan's Canary (Guernica Editions, 2019). He lives in Barrie, Ontario, and teaches at Georgian College and at Victoria College in the University of Toronto. He was the City of Barrie's inaugural Poet Laureate from 2010 to 2014.
 Keith Inman is an internationally published poet. His books, War Poems and SEAsia (Seize-ya) from Black Moss, can be found in major libraries across North America. The craziest review he's ever received was in Canlit #223, which compared his work to Atwood, Boyden and Itani. Keith lives in Niagara.
Pat Connors first chapbook, Scarborough Songs, was published by Lyricalmyrical Press in 2013, and charted on the Toronto Poetry Map.  He contributed to Bottom of the Wine Jar, published by SandCrab Books in 2017.
Other publications include Blue Collar Poetry; Tamaracks; and Tending the Fire, a new chapbook by the League of Canadian Poets.   His first full manuscript is forthcoming.
Anna Yin was Mississauga's Inaugural Poet Laureate (2015-2017) and has authored five collections of poetry. Her poems/translations have appeared at ARC Poetry, New York Times, China Daily, CBC Radio, World Journal etc.  Anna won several awards and performed her poetry on Parliament Hill and  2015 Austin International Poetry Festival etc.  Her Poetry Alive workshops are welcomed at schools.
Richard M. Grove lives in Presqu'ile Provincial Park, half way between Toronto and Kingston. He is the man of 7 Ps – Poet, Publisher, Photographer, Painter, President, Public Speaker, Potter. He runs Hidden Brook Press and is the founding president of the Canada Cuba Literary Alliance.