Luo Fu (1928-2018), a great poet of modern Chinese poetry, was born in Hunan, China. In 1954, he founded the Epoch Poetry Quarterly with Zhang Mo and Ya Xian, and served as the chief editor for many years. He has authored 37 collections of poems, and his works have been translated into English, French, Japanese, Korean, Dutch, Swedish and other languages.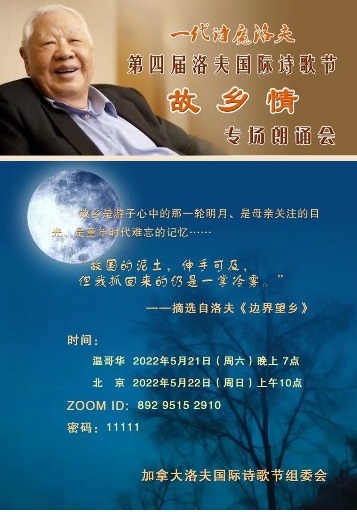 洛夫印象 /Anna Yin
想象中的你,
还没有从 湖南那场大雪 走出,
那剪烛的夜谈,
清瘦地倒映在我的梦里。
我的思绪还停留在
金龙禅寺 的台阶上,
日暮,晚钟,
遥远的你
沉沉不语。
如何抓住
一把湿漉漉的钟声,
还有
半盆寂寞的月光。。。
岁月不停留地攀上
厚厚叠叠的诗句,
而镜中的你
不是白衣的侠客
和归隐的山人,
那一身掩映的枫红
在如洗的日子里。
于是我不断地说,
明年回去,
再遇—
湖南那场大雪。
Anna Yin will read her poem for Poet Luofu at the above event online on May 21.
More to share:
More about Luofu's poetry and Anna Yin's translation:
Yan Li (poet and artist) was born in Beijing in 1954. He started writing poetry in 1973 and painting in 1979. He was a member of the pioneering art group "Star Painting Club" and the literary group "Today" in Beijing in 1979, and held the first solo exhibition of pioneering art in China in 1984. In 1987, he founded the poetry journal "First Line New York" (which ceased publication in 2000) and resumed publication in New York in June 2020, where he continues to serve as editor-in-chief. He is the president of the Overseas Chinese Writers' Association.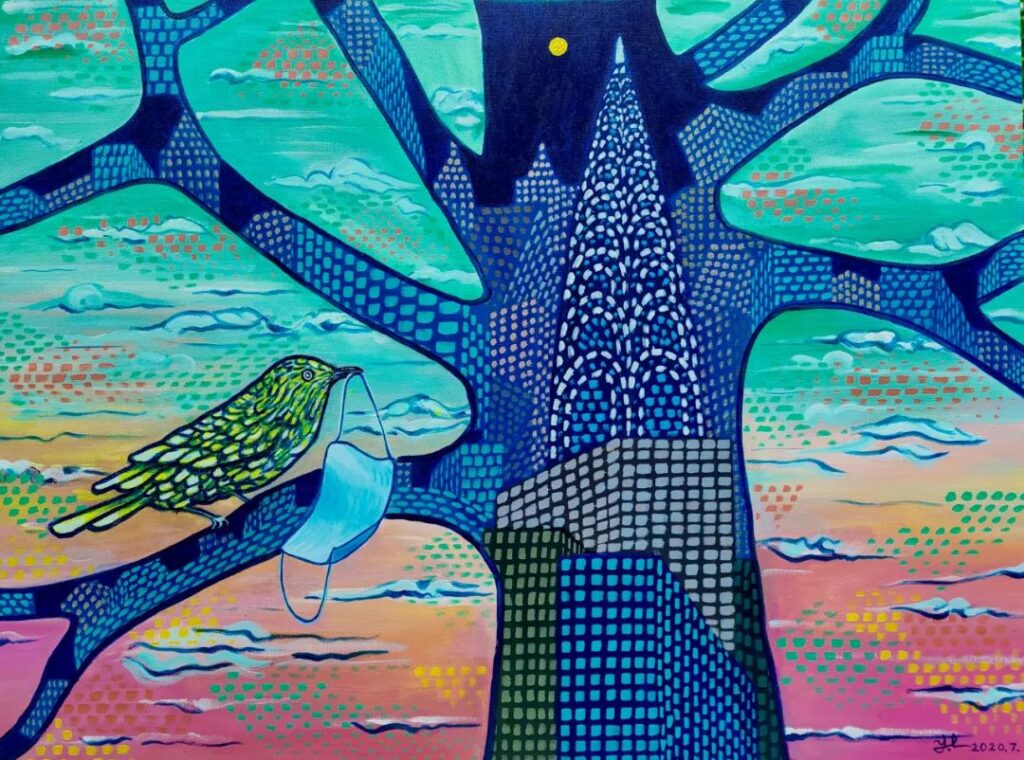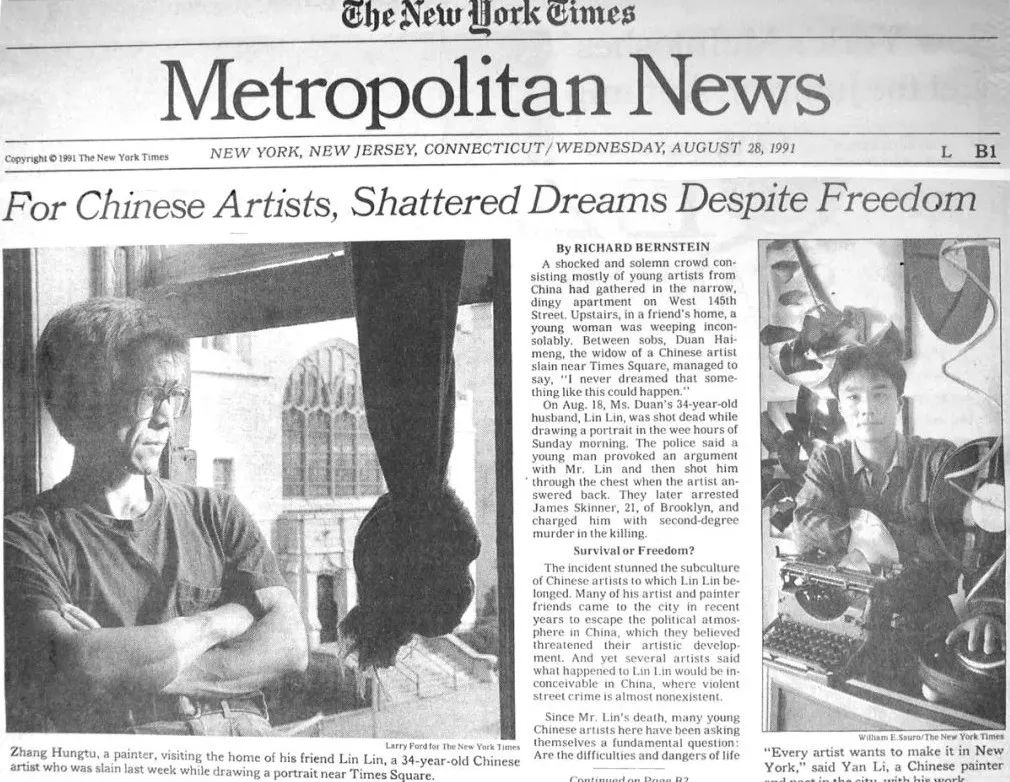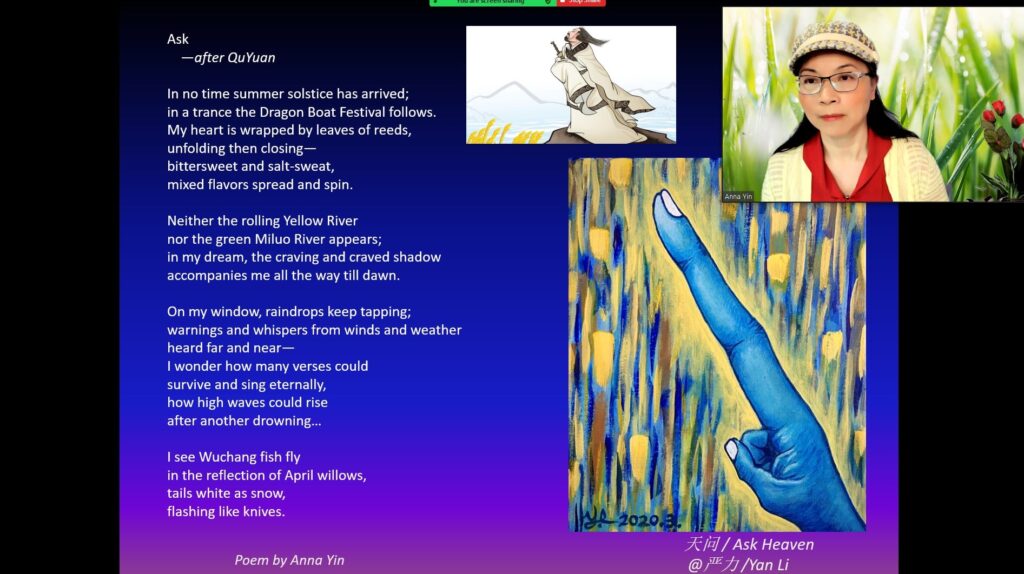 《艺术外滩》专栏现场 ∣ 严力: 首次与二十一世纪共进晚餐
Poems and Paintings by Yan Li (严力) & translations by Anna Yin (appeared on an art magazine in Shanghai)